The name is Bond, James Bond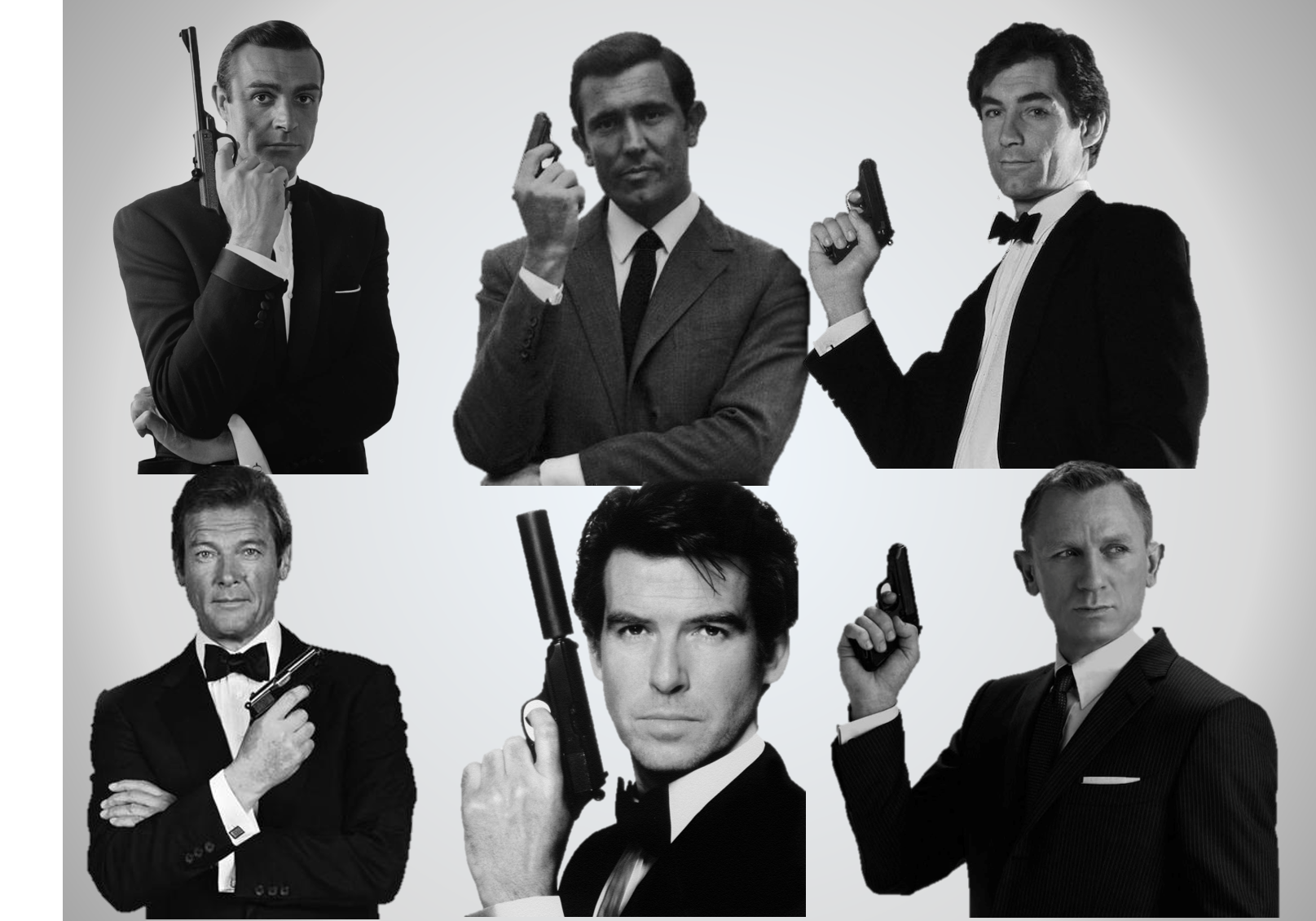 In a discussion with a head of HR recently, I happened to show some of our sample assessment reports. Well, instead of writing sample report for Mr. XYZ, we have taken the liberty of adding the name of George Clooney. You might turn around and ask why George Clooney & my answer is – why not – he happens to be one of my favourite actors.
The moment we flashed the report, George Clooney's name and the reason why we had used his name, I could see the eyebrows of the HR head rising distinctly, moving up till it reached the end of his large forehead with a loud "ahem" emerging from his throat. Suddenly, the icy feeling in the air vanished, he was warmer, nicer and seemed to be more interested in what I am saying.
After the discussion – which lasted for a good 2 hours – as we stepped out, I couldn't help but ask him which part of the presentation did he find most endearing? And he blurted out – the "George Clooney" part. It was not that George Clooney was his favourite actor – but that a favourite actor reveals a lot about the person.
For instance, George Clooney is all about taking charge, ownership, a dry humour in everything, an ability to carry out the most difficult tasks and so on.
And that got me thinking – our favourite actors and movies are a projection of ourselves. Movies are an essential part of our civilisation. In a good movie, we practically live another character for a few hours and get carried away to unknown lands doing things, which we normally might not have done.
Movies inspire us, challenge us, move us to feel and care, make us feel stronger than we are and sometimes bore us to death. But our favourite movies and actors have somethings in common with us – the characters that make us say "that's my choice". The fact that you have chosen one among the 1000 odd A list actors of Hollywood and 2000 odd A list Actors of Bollywood is a reflection of the characters that we relate to. Another person I met yesterday – top honcho of a big bank – claimed his favourite actor is Salman Khan & Sanjay Dutt. He said he liked them because they lived dangerously, they took risks and they lived their real and reel lives on the edge, testing boundaries. Coming from a banker, I could imagine the stiff collars wanting to break loose someday.
Here's another take. The same character can be played in such different ways. I am sure you have watched the James Bond movies. Though the name is Bond – James Bond – the characters they exemplify are quite different.  Here's list of 6 notable Bond Actors. Take your pick, and we will tell you something about their character which endears them to you.
Sean Connery,
George Lazenby,
Roger Moore
Timothy Dalton
Pierce Brosnan
Daniel Craig
So next time you want to know a little more about someone, consider replacing "strengths & weaknesses" question by asking "who is your favourite actor". And be prepared for a sneak peek into the inner realms of their minds & hearts.
Go ahead – share your favourite Bond Actor with me at smita@ableventures.in and I will let you into the secret!
PS: We conduct interviewing skills program which helps interviewers in knowing how to use such information to dig deeper and know more about the candidate. And for the more curious guys, we run competency – based interviewing skills program based on neuro-science.
Our extensive research and insights can help you get more out of your team. Choose us as your HR consulting partner. Our mission is to help realise human potential and we achieve this by "engineering people experience"
Write to  info@ableventures.in to know more.