How to build an effective corporate culture in India?
A study by Glassdoor found that "56% of workers ranked a strong workplace culture is more important than salary, with more than three-in-four workers saying they'd consider a company's culture before applying for a job there."
Years ago, nobody paid attention to corporate culture but in today's world it is one of the most talked about and crucial topics among corporates. Workplaces are evolving to better serve the ever-changing world. The impact of globalization has hit companies hard and is forcing them to re-think the kind of culture that is prevalent inside their companies. As workers seek more than just a place to work, companies are working harder to keep up with their employee's needs. Satisfying employee needs is vital to retain the workforce.
New talent is emerging out into the world almost every second of the day. Salary and employee benefits are no longer sufficient to retain such talent. These candidates look beyond the ordinary image of a company. They look at what makes a company work, what are its values, goals, vision, ethics and how satisfied are the employees. They look at the culture of the company.
Companies of the world are starting to realise that the greatest resource ever is the human resource. Attracting and retaining this human resource is no longer an easy task. Providing fulfilment, growth, work-life balance, challenges and opportunities is the new demand of human resource. A company with a strong corporate culture will embody these demands into creating a unique identity for itself.
Similarly, Indian companies are coming to the same realization that they need to have a better corporate culture that would help them in surviving the ever-changing world. Companies are realizing the impact of workplace challenges on employee in the form of high stress and anxiety, morale issues, excessive workloads, poor work-life balance and health issues that are accelerating with time.
Poor work-life balance has been in focus for some time now and it has pushed companies to revisit their approach to employee well-being. Employee-centric practices is taking centerstage in the quest to create a strong corporate culture in India.
Many say that it is impossible to create a strong corporate culture in Indian Corporates, many say that it can be planned but executing it is a different dimension, many say that it possible but requires a lot of effort and planning.
There is so much of opinion on corporate culture of India that we fail to look at some of the companies that are already embodying best practices into their culture and have successfully achieved employee satisfaction.
You will learn of these companies and their corporate culture as you read on, where we have listed them out and analyzed their culture of work.
1. SAP Labs India: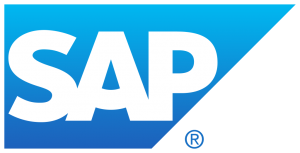 SAP has 22 interest groups in the company, helping employees to pursue their interest in areas like drama, dance, music, and art. The company even allows its employees to do part-time work from home for earning some extra income.
Analysis:
➤ This company places value on employee work-life balance above anything else. Providing your employees with the freedom of pursuing their dreams in turn will inspire loyalty and responsibility from them. It also encourages employees to manage their stress through creative channels.
---
2. HDFC Bank: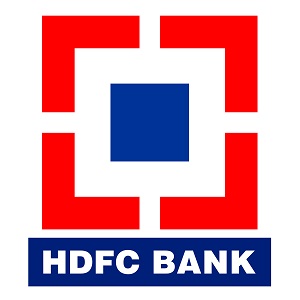 An off-job learning series, including cookery and fitness classes; wellbeing sessions for employees; picking up additional expenses beyond medical insurance for the Covid-positive – it is employee-first for HDFC Bank.
Analysis:
➤ This company has focused employee well being beyond just physical well-being. It has created a culture of holistic well being of employees through a series of schemes and practices. This in turn has resulted in retention of employees leading to low workforce turnover.
---
3. Lifestyle: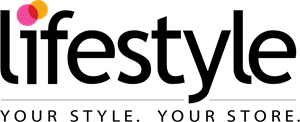 Lifestyle offers an effective reward and recognition program to encourage top performers. With a Flexible working hours option, the company has a whistle-blower policy to encourage transparency. Employees are given options to diversify their careers within the Landmark Group, not just in India, but also in the Middle East.
Analysis:
➤ Motivation through rewards and recognition is one of the best methods of employee motivation that will never go out of style. Employees want to be recognised for their work. It makes them feel valued and appreciated.
➤ Companies that allow employees to diversify their careers within the organisation are encouraging growth and learning. When an employee can get upskilled at their workplace through real time experiences that will add on to their skill set, the employee will not feel the stress of having to find opportunities to upskill elsewhere.
---
4. Tata Consultancy Services:
Tata Consultancy Services (TCS) placed in the top 10 Best Companies for Women in India in 2018. This was based on the results of the survey of 360 companies from different industries.
One of the company's initiatives is Mpower, in which people managers at different centres deal with key employee issues. Another initiative, Maitree, aims to reach out to employees' families and bring them together for various cultural events.
In March 2020, when the pandemic was at its worst in most countries, everyone on the TCS HR team picked up the phone and personally spoke to all the 450,000+ associates to enquire about their well-being.
Analysis:
➤ Fuelled by inclusive hiring and heavy investments in mentoring and coaching women at all levels, women currently account for 36.4 percent of TCS' workforce, making the company one of the largest employers of women in the world. The company has multiple initiatives for helping women employees realize their potential, while striking a good work-life balance.
➤ It is a known fact that when people are in a state of well-being at work, they are motivated to realize their potential, be productive and creative, build positive workplace relationships, take on responsibility, manage their time better, and make overall meaningful contributions.
---
5. Intuit Technology Services:

Intuit has a highly diverse workplace environment that values the gender differences. Intuit was one of the first companies in India to discuss on the LGBT issues. Employees are encouraged to spend 10 percent of their time called unstructured time to chase dreams.
Analysis:
➤ In an era where diversity and inclusion are most talked about in the work space, this company has gone a step higher by being all inclusive through targeted conversations on accepting people for who they are.
➤When companies encourage employees to pursue their dreams, this promotes trust and confidence among employees. This allows for innovation and creativity to come in as well which will result in overall growth.
---
6. Godrej Consumer Products: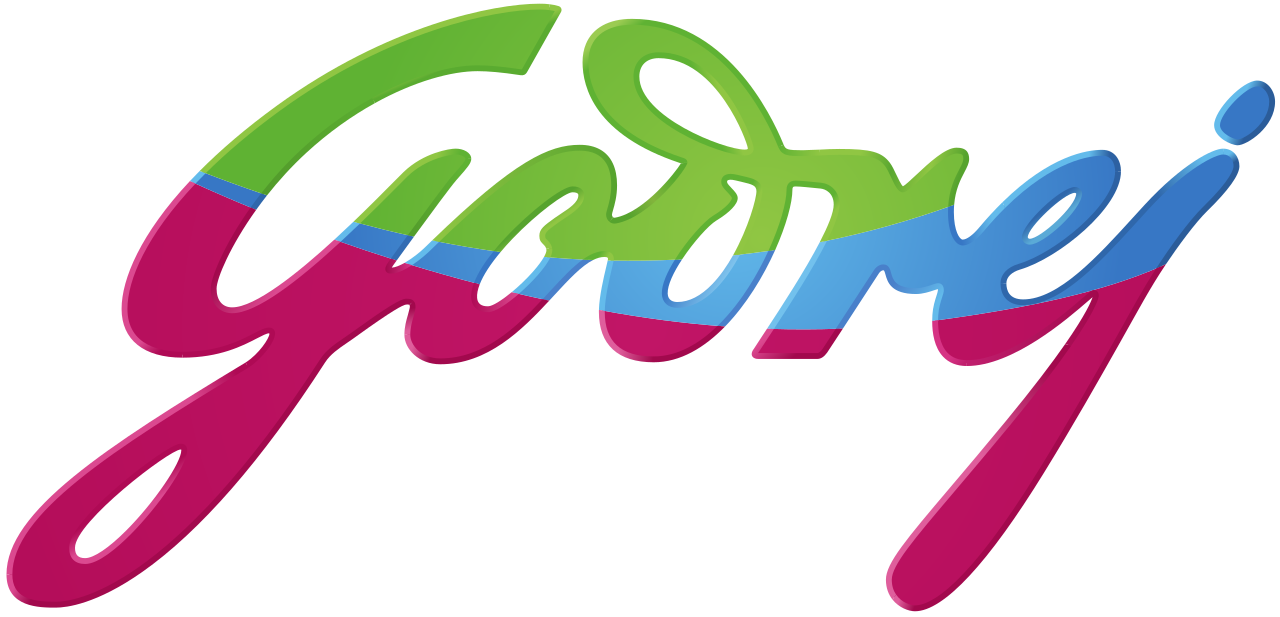 Flexible work options and encouraging more women to join the workforce are some key positives of Godrej Consumer Products. Besides that, Godrej conducts workshops and training on professional development.
The company has a 100 Leaders Programme to ensure building leadership & functional capabilities and develop leaders with global skills and mindsets.
Godrej prides itself saying that "Our employees can take on tough challenges at work because Godrej provides an open and collaborative environment"
Through employee mobility across key businesses and geographical locations, it emphasizes career development plans.
A talent-hunting initiative, LOUD (Live out Ur Dream) is used at the Godrej Campus to recognize some of the most creative and passionate individuals with tremendous potential.
Analysis:
➤ By providing training and development, Godrej is ensuring that its employees would be able to keep up with the ever-changing world by promoting agility and a high-performance culture
➤ Preparing leaders for succession is one of the most critical parts of a company. Leaders lead teams into tomorrow, Great leaders lead teams into the future. Creating leaders ensures that your business will sustain itself in the long run.
---
7. Adobe India: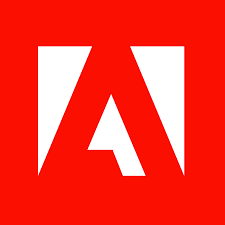 Adobe goes out of its way, like its products, to create an environment where its employees can grow and flourish.
Seniors do not micromanage, but rather place complete faith in their employees' abilities to come up with innovative and out of the box solutions.
Adobe life is a social media platform where adobe employees share pictures of their happy personal and professional lives using the hashtag #AdobeLife. For the 16th consecutive year, it was named one of Fortune Magazine's "100 Best Companies to Work for"
Allowing employee, the freedom and trusting them with their abilities is the key to adobe's awesome work culture. They believe that being creative at work is enjoyable, and that's what makes for a fun corporate culture.
Analysis:
➤ When a company trusts its employee's abilities to perform, it automatically creates a work culture of trust and reliability. When employees feel trusted, they are more open about ideas and solutions to problems.
➤ Creativity comes from freedom of choice. Allowing your employees to discover their creativity through various ventures not only build their innovative skills but also would help your company gain ideas.
---
8. RMSI – Geospatial and Engineering Solutions: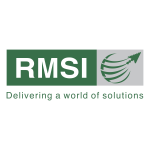 RMSI promotes a healthy lifestyle by regularly providing dental/medical/eye check-ups, life-skill workshops, yoga, meditation, pranic healing, physiotherapy to the employees.
Women have the option to extended maternity leave, part-time/flexible working hours, work from home to take a short-term break in careers.
To develop an overall personality, activities such as painting, acting, movie making, guitar classes, Zumba lessons, sports tournaments are promoted in office campus.
Analysis:
➤ Health is wealth and it is rightly said. Health is a major cause of concern among everyone in the world right now. Gone are the days when companies were not bothered with employee's health. A healthy culture does start with health of the employees. When you take care of the health of the employee, they would be less stressed and also would be aware of how important their health is to productivity.
➤ An employee is not only the work they do, they have a personality that is unique to them and as a company when you provide them with different channels of personality development, they would make use of it in creative ways. Promoting an active lifestyle among employees is a core concern for companies in the digital era.
---
9. American Express India: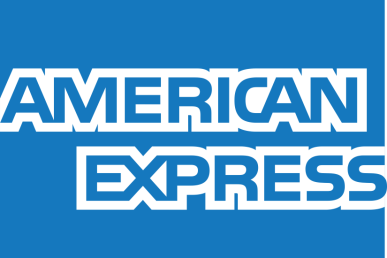 The 'People Leader Learning Path' program provides a prescriptive approach to development as per the employee's career stage.
American Express also has a 'Smart Savings' program that enhances the overall financial wellness of employees.
Workers are said to use public transportation and contribute to reducing the pollution as well.
Analysis:
➤ Employees sometimes fall into the mundane cycle of work life and keep circling it. They might not know how to progress further or how to approach it. American Express has taken that pressure of its employees by presenting them with a career progression plan that will give them a view into the opportunities and growth involved. Employees understand what is needed for them and how to approach it through this career plan.
➤ Employees earn to save and invest for future wealth. When the company helps them to achieve their financial goals through such programs, it empowers employees in understanding that the company cares for them and also helps reduce the stress of money management.
➤ Getting your employees to be environment conscious appeals to their "giving back to the world" side and also promotes your company as a environment friendly organisation. With the increasing talks on sustainable business and environment friendly approaches, American Express has managed to hit that point across with its employees.
---
10. Hindustan Unilever:

As one of India's leading FMCG (fast-moving consumer goods) companies, Hindustan Unilever has over 35 brands with over 20 different categories. It relies on about 18,000 employees to make everything run well.
The company has employee-friendly schemes that enable the workforce to stay engaged and effectively balance their personal and professional lives.
Managers at Hindustan Unilever can take advantage of the company's career break policy for up to 5 years so they can pursue higher education, maternity or paternity leave, or take on other personal goals.
The Career by Chance program enables working mothers to return to the workforce after a long period away.
The Lamplighter Employee Programme allows employees to manage health-associated risks and it promotes wellness.
Analysis:
➤ Managing a huge conglomerate of companies is no easy task unless there is a team of dedicated workforce behind the curtains working vigorously to achieve business standards. Inspiring dedication and discipline among the workforce cannot be done through policies alone, it has to be ingrained into the culture of the organisation as how to work.
➤ Providing your employees with career breaks, health awareness initiatives and engagement activities helps the organisation to stay in touch with the well-being of the employees. When the employee feels that they are taken care of, they would work stress free and focused resulting in overall productivity and profits for the organisation.
---
Consolidated Analysis:
➤ Investing in the overall well-being of your employees will always result in higher rate of employee satisfaction and overall company growth
➤ Being employee-centric in your workplace culture approaches will reward you with a thriving workforce that is empowered and agile.
➤ Valuing employee's health and creating an awareness about health in your organization will drive the workforce to have an active lifestyle resulting in reduced stress and other health concerns.
➤ Investing in training and development for employees will equip them to face the ever-changing world when a crisis or change come around namely, COVID-19. Digitization has become the new norm since Covid and companies that have trained employees on technology have seamlessly adapted to this change without any errors or back logs.
➤ Planning employees career progression and guiding them through it creates an atmosphere of growth and learning
➤ Providing employees with the freedom to think creatively for problems inspires trust and confidence in the employees' abilities to handle business.
➤ Encouraging employees to use their personal time for creative ventures and for achieving personal goals helps balance work and life proactively.
---
Creating the culture in India:
You can take a page out of the above companies' culture book as inspiration to map out your own culture. Culture is unique to every organization and it must represent your values, beliefs, ethics and people in the best way possible.
➤ Conduct research on your organization's existing culture and analyze how is it working for you. You could bring a culture consultant to help you create your corporate culture.
➤ Once you have your data, start discussing from the foundation how to build in the values and vision. You must make sure that your organization sticks to this no matter what.
➤ Hiring the right people who fit with your organization's ideologies is an excellent tactic to follow. A wrong hire can completely change the game for you. Hire people who fit your culture, one who can keep the same vision and work towards it.
➤ Create realistic goals and plans to achieve them. Communicate it to your employees and ensure that they understand the work they are doing contributes to the big picture.
➤ Make sure your employees are satisfied with their jobs and enjoy working with you. Undertake a employee-centric approach in your employee engagement programs and benefits scheme. When employees are happy and satisfied with the management and work culture, they put their best effort into making the company successful.
➤ Support your employees and always help them in need. Actively listen to them, communicate more to understand their state of mind, and try to know about anything bothering them or diminishing their well-being. When you care for your employees and help them grow, that's when you build a team that can thrive and accomplish anything.
➤ Retaining good people is equally as crucial as hiring the right ones. You soon realize, the teams you build have potential and can help your company grow in the long run. Retain them through targeted programs that add value to their careers. More than that, make them realize it's their company too, and its sustainability and growth have a lot to do with them.
Conclusion:
If you do not have a strong company culture, you may fail irrespective of resources and talent.
Every workplace has its own distinct flavour, from its customer-service policies to its dress code. When developed properly, that corporate culture — the attitude and structure of your company — can attract and retain employees, improve your business, and build customer loyalty. While the strongest corporate culture feels organic, it actually must be created and actively nurtured over time.
Great culture should provide continuous alignment to the vision, purpose, and goals of the organization.
To create a fantastic company culture, define your mission, vision, and goals; get feedback from employees; monitor progress; and implement any necessary changes.