My Personal Best 5 Books of 2018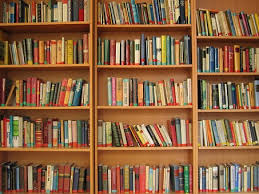 Books are an antidote for life's routines. Unlike a movie where one needs to put in hard effort to choose that one particular scene or dialogue that you wanted to see again & again – books can be easily dog-eared, bookmarked or simply just left open.
Here's an eulogy to all the books that kept me going in 2018.

1. Phantoms in the brain by Blakeslee and V. S. Ramachandran
Uncovering the deep mysteries of the human brain, Ramachandran has made all efforts to make it a racy novel. If you love to explore  human nature and psychology – this is the book for you.
2. Return of a King: the Battle of Afghanistan by Willian Dalrymple
William Dalrymple at his finest best – this is a must read for anyone interested in history- a beautiful retelling of Britain's greatest imperial disaster.
3. Kingdom by the sea by Paul Theroux
Paul Theroux – is the God of travel writing – his wry sense of humour and take on the British – is absolutely riveting
4. The code of Woosters – PG Wodehouse
Having read this a zillion times, but still wanting to read it again – this is my all time favourite. An adoringly simple yet intricately written, this book is by far the most delightful book I have read.
5. The Book Thief – Markus Zusak
Set in Nazi Germany, this book is the narrated by death. Its about a little girl and her tryst with books – her only saviour during the war and the irony of it all.
Books for me are as much an escape as they are an exploration … of new ideas, new ways of thinking.
For most of us, the daily grind doesn't allow for new encounters every day – to live the life of another person, to see things from their perspective. Reading different genres helps us appreciate new point of view – allowing us to grow as individuals and leaders.
And as a gesture of our gratefulness, we are giving out the famous book " What got you here, won't get you there" by Marshall Goldsmith to all the participants of our "Flying Start" workshop to be held on January 11th 2019 in Chennai.

Flying Start is an experiential workshop for all new hires. In case you still haven't registered your new hires for this workshop – you would need to hurry as limited seats are left.
Please note that our "Managing Millennials" workshop is now coming to Mumbai on 17th January in association with Bombay Chamber of Commerce & Industry.
Write in to me –  
smita@ableventures.in
 to know more abut the awesome work we do in assessments, trainings and people consulting. Here's wishing you a Merry Christmas !
Spread the cheer,
Smita