My encounter with a pilot!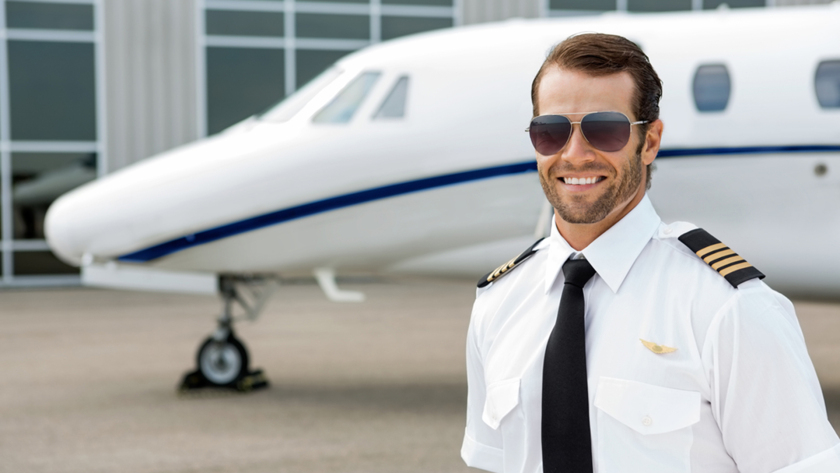 It was late in the night and I was waiting to board my flight back from Delhi. Flights from Delhi seem to be often "delayed" nowadays. As I waited in the huge serpentine queue (I was trying to avoid the herd mentality and joined the queue only when it seemed to reach the end), there was a sudden bolt of noise and commotion. In a matter of seconds, a young man was jumping the queue and trying to reach the gate. He seemed to be in a hurry. A wise old man standing near the gate gave him an exasperated look and asked him where he thought he was going.
The young man answered sheepishly "I am trying to board the flight to Chennai". The old man looked bored and said, "What do you think we are doing?". The young man now looked shocked, surprised, embarrassed and came and stood behind me. He started apologising profusely to anyone who could meet his eye. I looked at him and said, "I would've understood your anxiety if you were the pilot"
He looked shocked, he pulled out his smart phone and showed his pic 'dressed as a pilot'. He turned around and said to me – "Ma'am, I am a pilot" Now it was my turn to look embarrassed.
How often do we allow our unconscious bias to creep in. This was a seemingly normal situation. I would have forgiven his hurry and impudence to get ahead if he were the pilot; but of course, since he was not dressed as a pilot I was quick to jump to a conclusion.
We depend a lot on our senses to deal with simple challenges in life. We connect the dots, define patterns in our head to solve our problems; what if these dots are not right? What if the data we observe is not what sought in the first place?
The recent fiasco in "Google" is an example of this. Being fired for sharing one's prejudice is one of the consequences that James Damore had to face. A whole lot of us go through our lives unnoticed for such prejudices. But for all you know, you may be facing those consequences in some seemingly different way. Perhaps the reason your team's performance is lagging, your marketing creatives are not working, your engineers are not cracking the code could be because of unconscious bias that was existing when you built the team. The question is 'Are you aware of this?'
We have curated an amazing test which helps you in identifying your bias and prejudice. I would love to have you take this test and help you understand yourself and your team better. Do write to me at smita@ableventures.in
About me: I have conducted over 45,000 assessments, trained over 35,000 participants, designed over 800 competencies and engaged with over 50 clients. I would be happy to share some of our best practices and help you in overcoming your people related challenges.