English Language : Barrier or Equalizer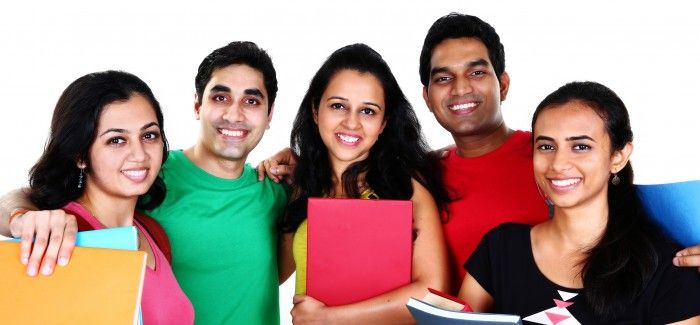 Today, I would like to share with you the story of Pinky Agarwal. Hailing from a district in North India, she had studied hard and secured 1st Class in her graduation. She felt good and confident now – finally she could secure a job and earn money. She had applied to many organisations and secretly she wished for a job in one of the banks.
Finally, the big day arrived. She got a letter from the company saying her name was shortlisted. Now her hard work would pay off. Wait a second – the letter also asked her to take a test. She needed to clear the test before being invited for the interview process. She spoke to a couple of her friends and they all assured her – that – for her it would be easy.
The next day, Pinky went to take the test – with a wee bit of anxiety but prepared mentally to handle all questions. When she sat down and entered the log-in key into to the computer screen at the test centre – she was taken aback. All the questions were in "English". Pinky had studied the English language in school but the college she went to – never demanded her proficiency in English. In the test, she came across questions like:
I like everyone I meet – Yes / No
I would like to do things more quickly than perfectly –Yes / No
I have never told a lie in my life – Yes/ No
I am destined to be famous – Yes / No
And the questions went on and on. At the last count – she saw a total of 165 questions. Couple of them, she answered randomly because – well – she did not understand what they were asking.
Finally, she completed the test. And when she came out – she felt cheated. She had studied accounts, economics and commerce. She knew all her concepts well – but here she was, being asked to answer a long list of questions in "English"
While, as corporates, we want to hire the best fit, the fact remains that 90% of the population in India speaks, reads, writes and understands the local language better than English. So, when we hire from non-metros – the question we need to ask is "Are we hiring the best fit or are we hiring for fluency in English language?" There is no doubt that certain jobs need English language fluency but often, we come across jobs which do not demand English language fluency – these could be customer facing jobs, back-end jobs etc.
Like in the story above, many organisations have started using good psychometrics tests – which are world class. But isn't it time – we did a reality check – are these tests – creating a barrier more than an equaliser. We need tests – which do not assume that one understands "English" well. We need tests – which objectively help in knowing if the candidate is best suited for the job irrespective of his or her proficiency in English.
Thankfully, now we can take advantage of technology and use game based assessments to help us in understanding and objectively assessing the candidates. Unlike normal psychometric tests, game based assessments measure your natural instinct to react to situations in a game. There is no need for any language proficiency.
Write in to me at smita@ableventures.in to know more about game based assessments and how they help in objective assessment for hiring.